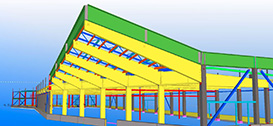 Design and Engineering
The high qualification level and extensive experiences of our engineers, smooth cooperation within the company upon planning different parts of a project and using the latest 3D program ensures an optimal selection of technical solutions for the project.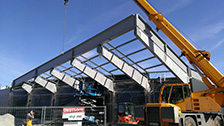 Production and Assembly of Metal Structures
Our production facility for manufacturing metal structures with an area of 2000 m² is equipped with six cranes with a lifting capacity of up to 10 tonnes and produces up to 150 tonnes per month.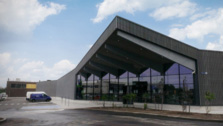 General Constructing
By performing the task of a general construction contractor with the support of a group of engineers and having established the production of structures, we are able to offer the best deadlines and prices, all the while ensuring high quality.